One hundred names - Cecelia Ahern
I just started this book yesterday, and I am almost done with it :)
I got the book as a present from my bf's grandmother, and I was so excited when I got it. My thought was to finish the book I was reading before this one, but I couldn't wait.
Eyes lips face:
I love that my package came just in time for christmas, and I have been using the lipsticks everyday since :D
I will make a post about this.
I just love how affordable elf is, I don't feel guilty spending a little money on them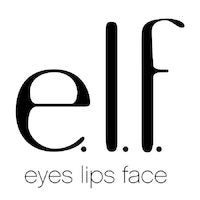 Red bull:
So I am normally a monster girl, but somehow they have been hard to find this month, and they are pretty pricey, so I went with red bull instead and thank god for those. I have been a tired bunny lately so a need a little something to kick me up
Giving gifts:
I just love giving gifts to all my close ones and seeing their faces (hopefully smiles) when they open their presents. I hate getting them myself cause I really don't like the attention drawn to me.. it's weird I know.
I just really like the feeling of making someone happy :)
I hope you guys are doing great.
What are your favorites this week?
Xoxo, Mie