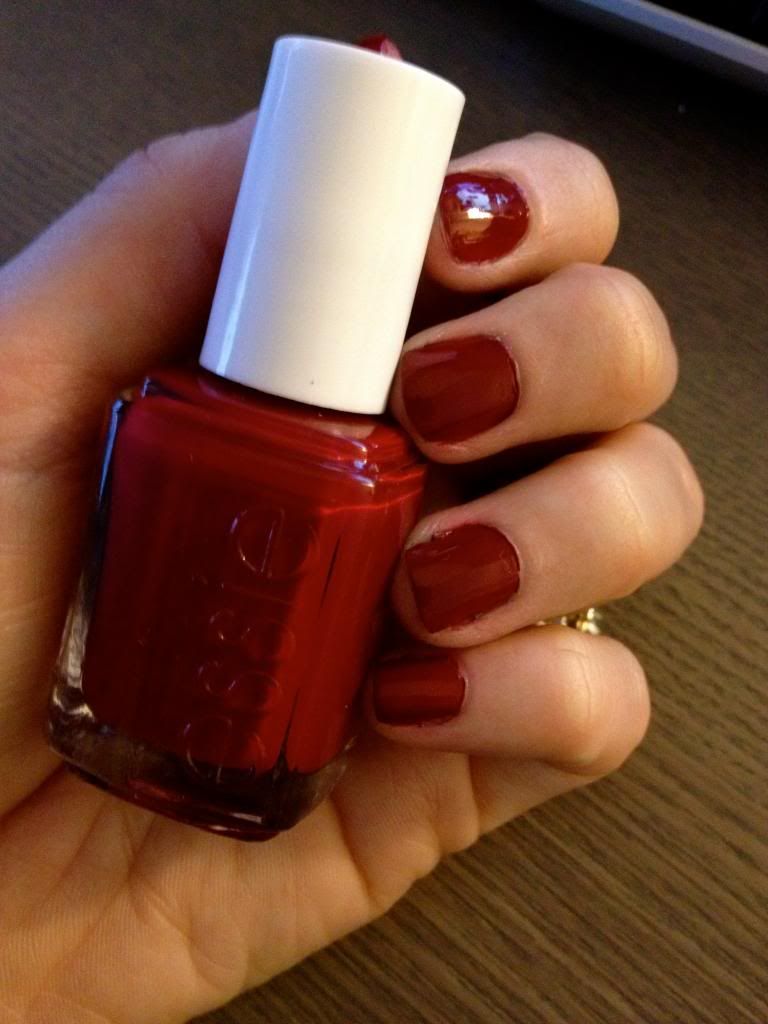 Essie's Fishnet stockings nail polish is a beautiful deep red that glides on your nails perfectly. I have tried a couple of colors from Essie, and to be honest I haven't been fully satisfied, but this one is amazing.
The formula is perfect. You don't really need more than one coat, but for that finished look I put on two, and I can't stop staring at my nails.
I went to Germany today, to stock up on soda and candy (cause it's a lot cheaper there than Denmark), and all of the sudden I saw that they are selling Essie now and to a really good price. Normally here in Denmark Essie sells for 100 kr ($18,04) but in germany they sell for 35 kr ($6,32). That's a big difference :O
I recommend this nail polish, and it is definitely one I will be repurchasing.
Hope you guys are having a great weekend
Xoxo, Mie