My birthday was the 29th of July and I turned 26 years young ;)
My day was great. The sun was shining, it was hot outside and I woke up feeling happy. Days like that are the best. Anyways I was home alone because my boyfriend had to work that day (buuh) so I was playing a bit on my nintendo (one of my birthday presents from my bf) and then about 1 pm, while I was doing the dishes the doorbell rang, and I was like WTF who is that. Then when I opened the door is see this flower guy with a huge bouquet of roses that was bigger than the guys head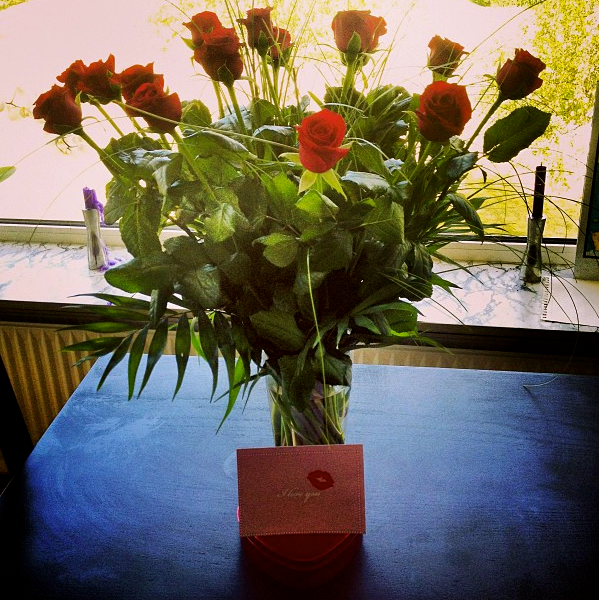 Sooo pretty right?
17 long stemmed red roses, plus a cute card and chocolate. The roses was from my boyfriend who wrote in that card that he was thinking of me and that he couldn't wait until he got home - So romantic
A cute heart box filled with chocolate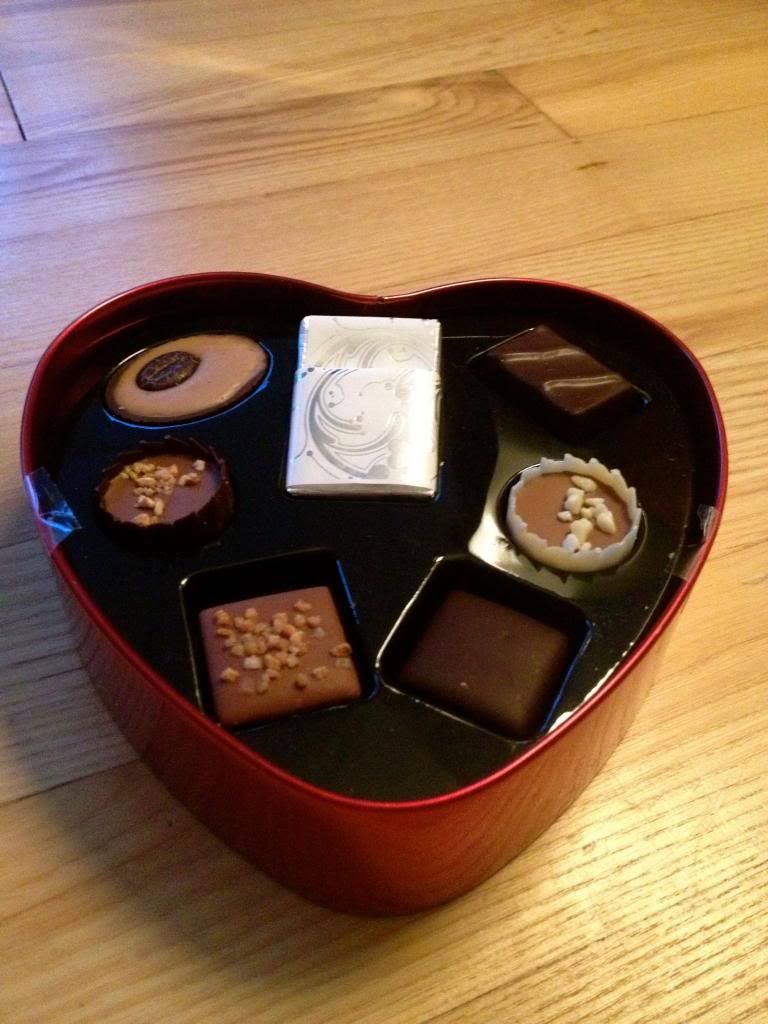 It was REALLY good chocolate
Later on that day, my boyfriend returned back home and his parents and their cute dog Sam came by to wish my a happy birthday. That was actually so sweet that they came by, cause they live about a 2 hour drive away from my bf and I.
Then we finished the day with great food and Oz the great and powerful (also a one of my presents that I got)
I hope you guys are doing great and yay it's weekend
-Mie